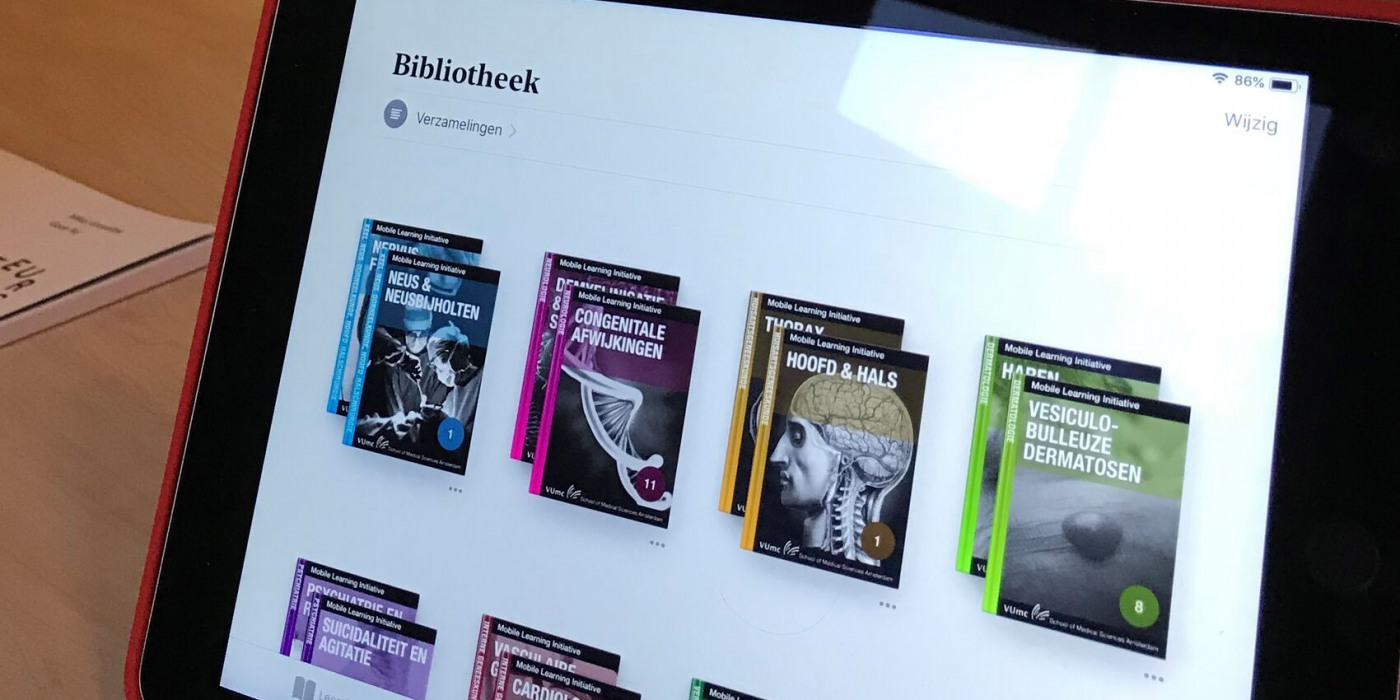 For medical students and young doctors, a project group of the Amsterdam UMC, location VUmc, led by Dr Jochen Bretschneider, ENT doctor, has designed and published a digital library in two years.
Ten specialties are represented on the 10,000 digital pages with more than 12,000. After a one-time download, the books can also be used without the internet.
The 109 iBooks combine text, illustrations, photos and videos. More than 1200 disorders (all diagnoses from the doctor's framework) have been re-described in symptoms, diagnostics and therapy.
All iBooks are available for free in the Apple Book Store under the keyword MLX. To use their services you must have an iPhone, an iPad and/or a Mac.
For a short movie about the iBooks, see: https://vimeo.com/225697805