We have purchased the e-books from the mandatory textbook list as much as possible for Medicine program. Some titles of this list, which are not available digitally, are freely accessible as a printed copy in the book wall of the Education Center.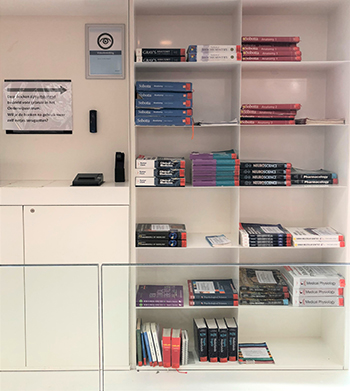 The e-books can be viewed via a PC in the Erasmus MC (and EUR) or form outside the Erasmus MC after logging via MijnWerkplek (employees) or via the proxyserver (both students and employees).

Below you can see which mandatory books are available through the Medical Library. The books can be viewed full-text in the browser.
E-books can also be found using the Catalog/sEURch.
All
Ba1A
Ba1B
Ba1C
Ba2A
Ba2B
Ba2C
Ba3A
Ba3B
Ba3C
Beroepsoriëntatie
Co-schappen
Master